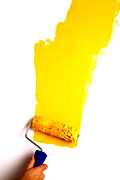 You will often see vacancies advertised in this magazine from TMOs, for example Brenchley Gardens and Leathermarket Gardens. There are a number of TMS's in Southwark. Tenants and leaseholders in these areas have formed registered groups and have been trained to manage their estates. This involves them acting as the councils agent to conduct some, or all of the landlord's duties.

Each TMO has different functions. When the TMOs were first set up, they told the council which parts of the landlord duties they wanted to take over. Larger TMOs have taken over all of the landlord duties, while the smaller ones have chosen to carry out just a few of the duties, for example repairs and ground maintenance. All TMOs receive funding from the council to carry out their landlord duties.
The top three bidders of TMO vacancies, are contacted by Housing Options staff, to advise them that they will be referred to the TMO for consideration. The TMO then invites them for an interview, asking them about their understanding of TMOs, their suitability for the vacancy, and to view the vacant property. Offers to TMO's are treated in exactly the same way as Southwark offers and refusals are included within the refusals policy.